In december I was hired by Club Solutions Magazine to photograph the founders of EXOS, an elite athlete training facility. I had heard of EXOS, and couldn't wait to see behind the curtain of this elite facility. I was not disappointed with what I saw. When I arrived a week before to meet with the marketing coordinator and scout the location I knew this was unlike any "gym" I had ever seen before. The first indicator was that every person who walked through the front doors looked like an olympian. I came to find out they were actually olympians. Gold medal track and field olympians at that. The second indicator that EXOS was on a whole different level than other "gyms" was the full kitchen equipped with top of the line chef's and nutritionists. Basically, you come to EXOS if you hone your skills as a top tier athlete. There were MLB players from all across the country training, NFL stars, and I'm told many of the Phoenix Coyotes train at this location in the off season. Of course, all of these amenities would be nothing without an excellent coaching staff for the athletes. It also helps to be partnered with two amazing fitness companies, Adidas and SKLZ.
On the day of the shoot we only had a short time with Mark and his two founding partners. But, besides that we had the entire day to shoot the rest of the facility along with some of the athletes and trainers who would allow us.
I was thrilled to shoot my second cover for Club Solutions Magazine. Below you can see the cover as well as some of the other tear sheets from the article that we created. I'm extremely grateful for the awesome team I had to help me create these images as well as Rachel at Club Solutions magazine for hiring me again!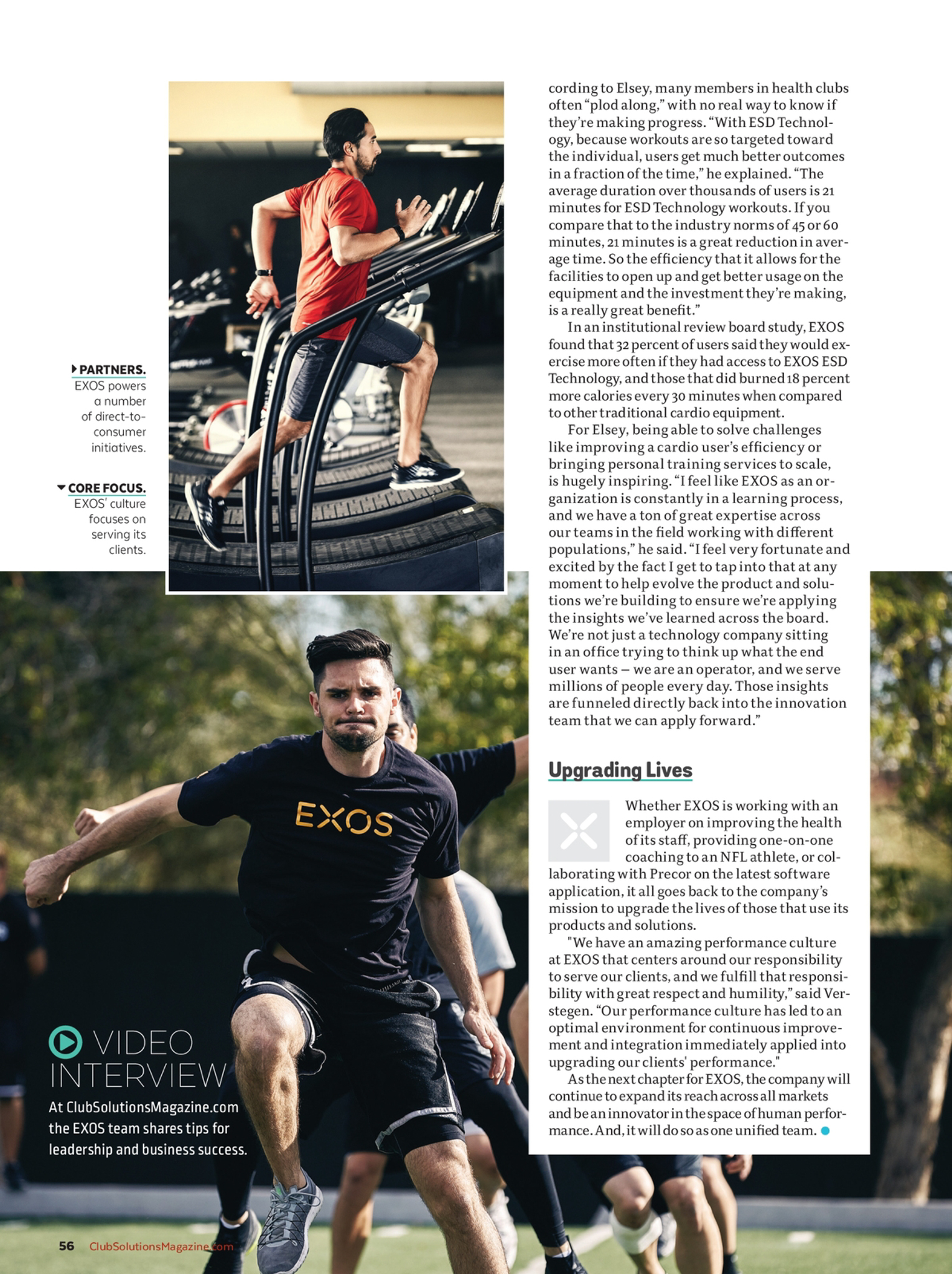 And below are a selection of additional photos we shot for the feature on EXOS.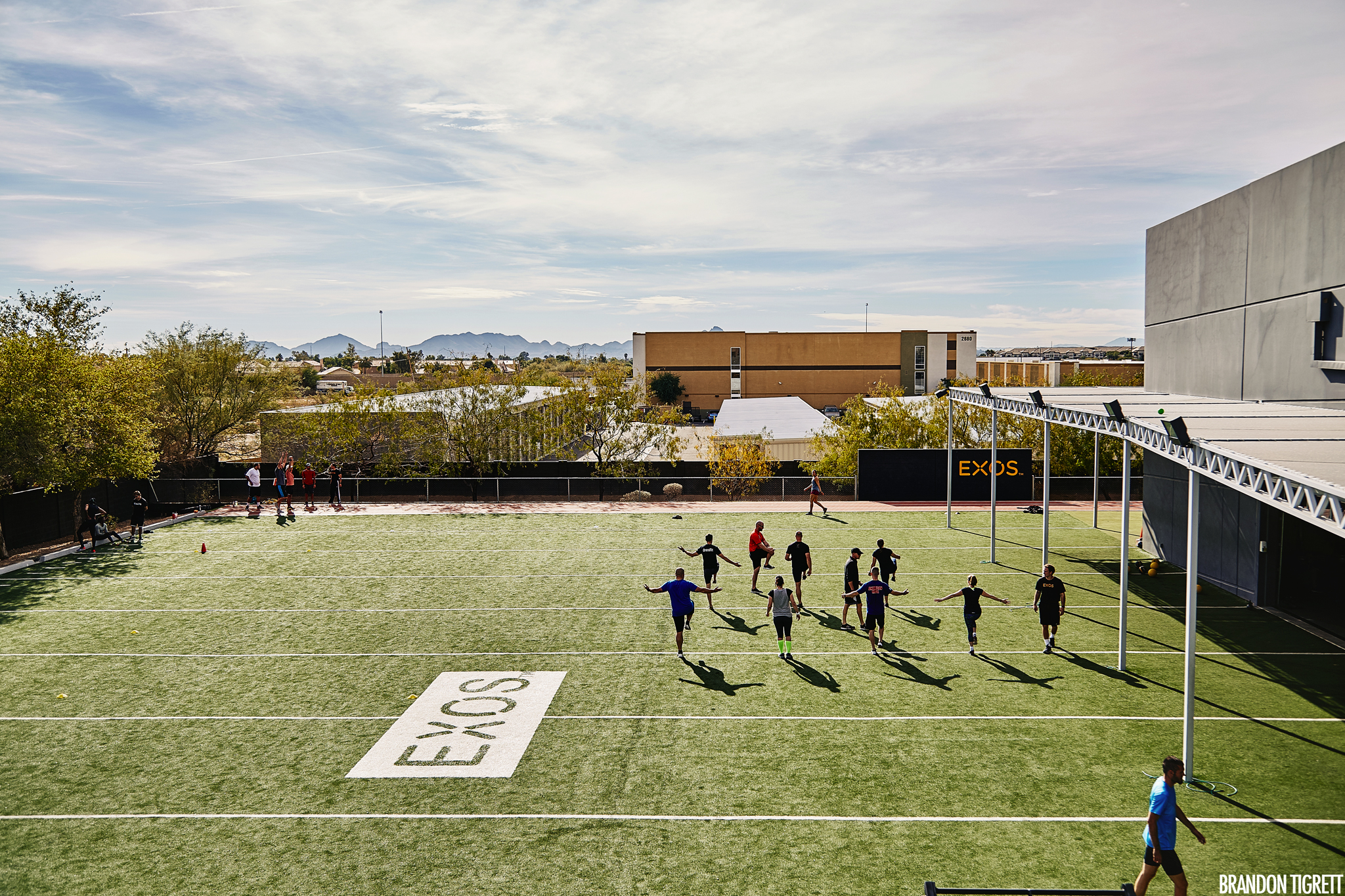 Phoenix commercial photographer, Brandon Tigrett produces fitness lifestyle and portrait photography for advertising and corporate clients nationwide. His main area's of expertise are in active lifestyle, fitness portrait and headshot photography.